Frequently Asked Questions
Questions Answered
What Determines The Lifespan Of My New Asphalt Driveway?
Many factors include base material, the thickness of the base, weather variations, and the quality of asphalt. The right equipment is needed to ensure proper installation during the application process.  In addition, some other factors that can affect lifespan are the slope, the original soil conditions, and water management.  So while there are a number of factors involved, MG Paving will utilize our expertise and experience to ensure a proper installation and we will control as many of the variables as we can.
Where Should The Water Drain On My New Asphalt Driveway?
Typically any positive drainage runoff should slope away from the house and onto the roadway.  If the city's roadway is higher, we may slope towards the sides.
What Should I Consider When Hiring A Paving Company?
First and foremost, ensure that the paving company is an actual paving company.  A dedicated Asphalt Company will have a logo, website, and reviews and will offer a professional quote and consultation. Word of mouth can be a good source as well as google reviews for trust and workmanship.  Please beware of door-to-door salespeople or telephone solicitations.
A proper quote will always entail an on-site,  visual inspection of the actual property being paved.  MG Paving provides quick on-site consultations and quotes.
How Long Does An Asphalt Driveway Last?
Asphalt lasts from 15-30 years, depending on the quality of installation, the amount and type of use, the grading, and the slope.  An asphalt driveway is the most cost-effective 'new driveway' option.
What Cities Do You Serve?
MG Paving services the following cities and surrounding areas:
Kitchener-Waterloo
Cambridge
Guelph
New Hamburg
St. Clements
Elmira
St. Jacobs
How Soon In The Spring Can My Driveway Be Paved?
Professional paving can begin as soon as the weather and soil conditions are dry enough. Typically May is the usual start of paving season.  However, your old driveway can be excavated and prepared much earlier in April so that as soon as weather permits your driveway can be paved.  
Free Quotes
A Friendly and Professional Meeting To Discuss Your Paving Project, Costs, and Timelines.  Let's Get Started Today!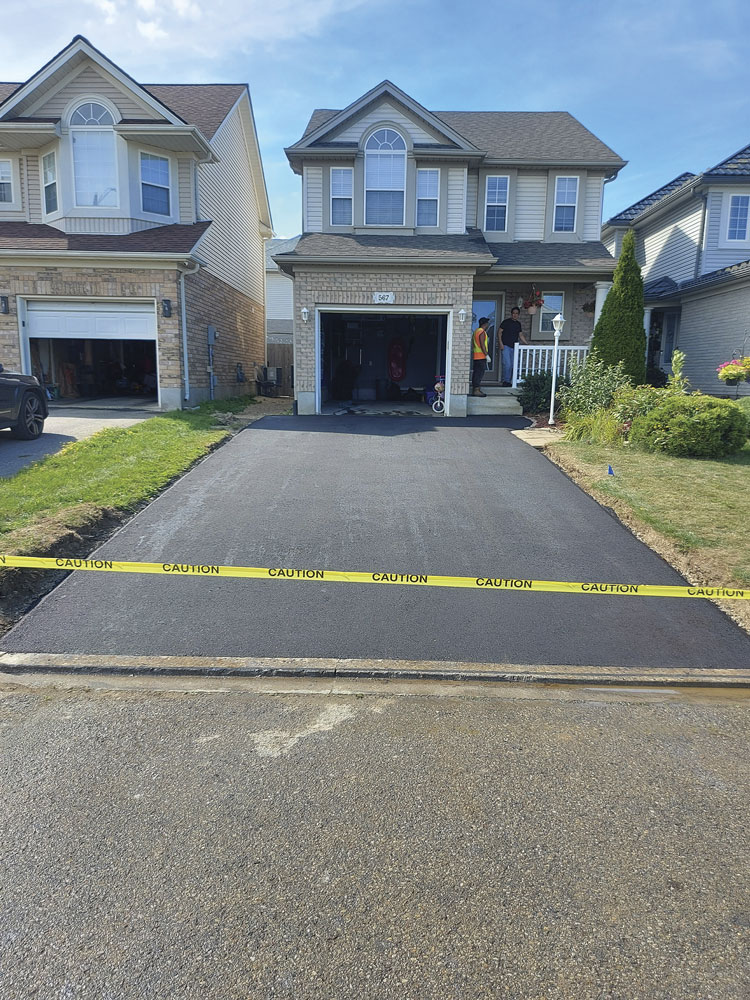 We specialize in all types of asphalt paving projects both residential and commercial. 
A Beautiful New Driveway Every Time